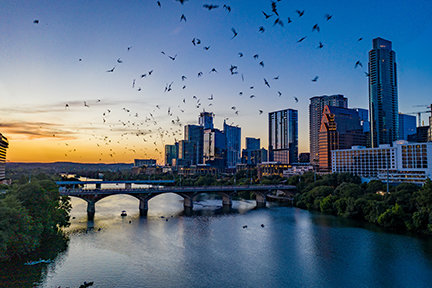 Effects of the COVID pandemic had Austin homeowners holding on to their homes and bringing inventory down to a record-low 1.2 months. 
But tight inventory didn't stop overall homes sales dollar volume from rising 51.5%, to go along with a 12.1% increase in median home price increase.
September can be a slower month for home sales in Austin, but with lockdown uncertainties making their impact this year, the summer sales season seems to have extended into the fall.
"The housing market is pumping billions of dollars into our region's economy at a time it's greatly needed, but we also need to be cognizant of the impact such rapid activity is having on record-low inventory levels and rising home prices," said Romeo Manzanilla, the Austin Board of REALTORS® (ABoR) president.
Vaike O'Grady, the Austin regional director for housing market research firm Zonda, agreed.
"We need to remove the barriers to new construction and open up more building opportunities across the region to create more inventory for buyers," O'Grady said. "Austin's economy is bouncing back better than most cities, allowing more people to make a move to a home that meets their needs. To solve Austin's housing supply and affordability challenges, we need to commit to streamlined review and approval processes for new construction."
But we're not there yet. Right now, according to ABoR, homes across the Austin market spent an average of 37 days on the market—14 fewer days than September 2019—and housing inventory decreased 1.3 months to the new record-low of 1.2 months. 
Which means that, while buyers face a competitive market, selling your home has never been easier in Austin than it is now.